NEW MUSIC, TELEVISION, AND WILLOW'S HEALTH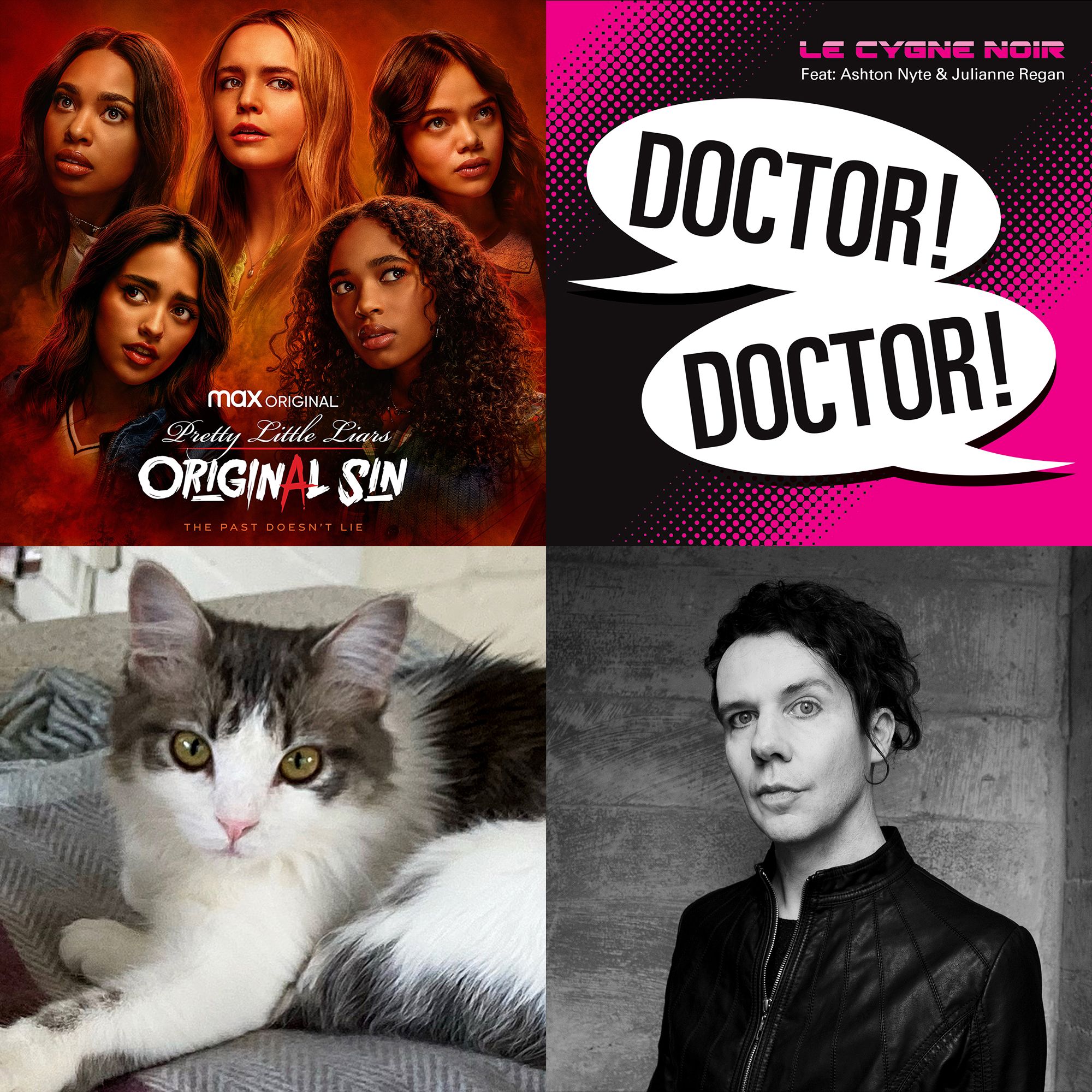 [29 July 2022]
This has been quite a week! It was surreal hearing my song "The Dark Romantics" by The Awakening, along with iconic songs from David Bowie, Rob Zombie, The Kills, and many more, in the new HBOMax series Pretty Little Liars: Original Sin. The first 3 episodes are streaming now, and the show is most entertaining :-).
My talented friend Le Cygne Noir has released his cover of the Thompson Twins classic, "Doctor Doctor" today. Not only did I get to sing lead vocal on it, but I was joined by the magical Julianne Regan on exquisite backing vocals. It is available now on all streaming platforms, and we hope you enjoy it!
And lastly, but most importantly, my precious baby Willow is thankfully recovering from a nasty infection. It has been a nightmare week behind the scenes, with vet and emergency clinic visits and non-stop anguish but I am relieved and overjoyed to report that she is improving steadily! 
MUSIC FEATURED ON PRETTY LITTLE LIARS: ORIGINAL SIN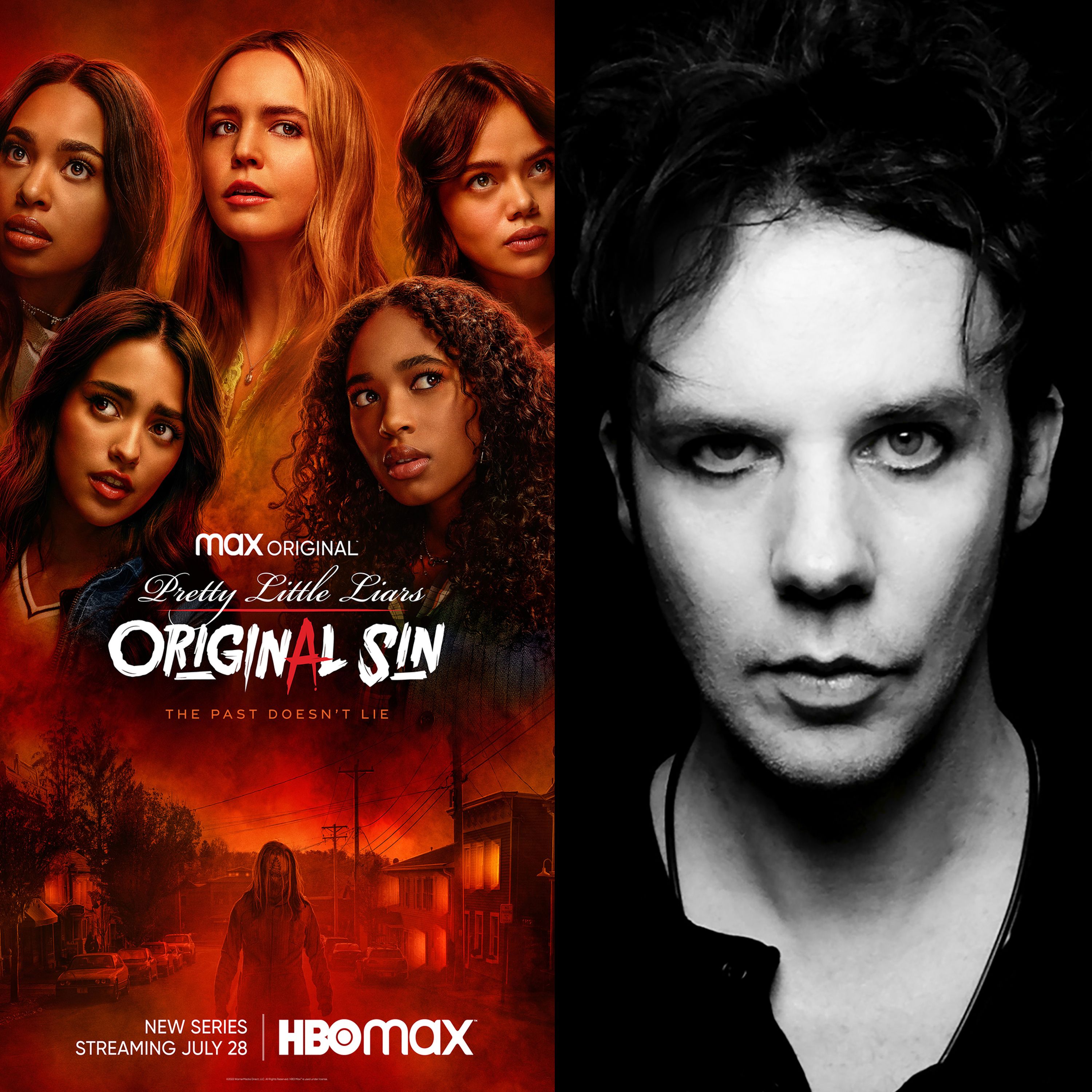 [28 July 2022]
I am delighted to have one of my songs featured in Pretty Little Liars: Original Sin on HBOMax! The new series starts tonight, and one of The Awakening's most beloved songs will add to the excitement in the coming weeks :-). Much gratitude to the fabulous Kari Kimmel and Glow Music for making this happen!
[12 July 2022]
The Awakening's new video is here! I hope you enjoy it and would dearly appreciate you sharing it and keeping it on repeat :-). The song and video are in solidarity with all who suffer from depression and other forms of mental illness. It was made with a lot of love. I hope you enjoy it and would dearly appreciate you sharing it and keeping it on repeat :-). "Shadow Call" is the third single from the album This Alchemy. Wishing you a wonderful week. x
"DRESSING LIKE YOU" FEATURED ON SIDELINE'S "POST-PUNK GENESIS"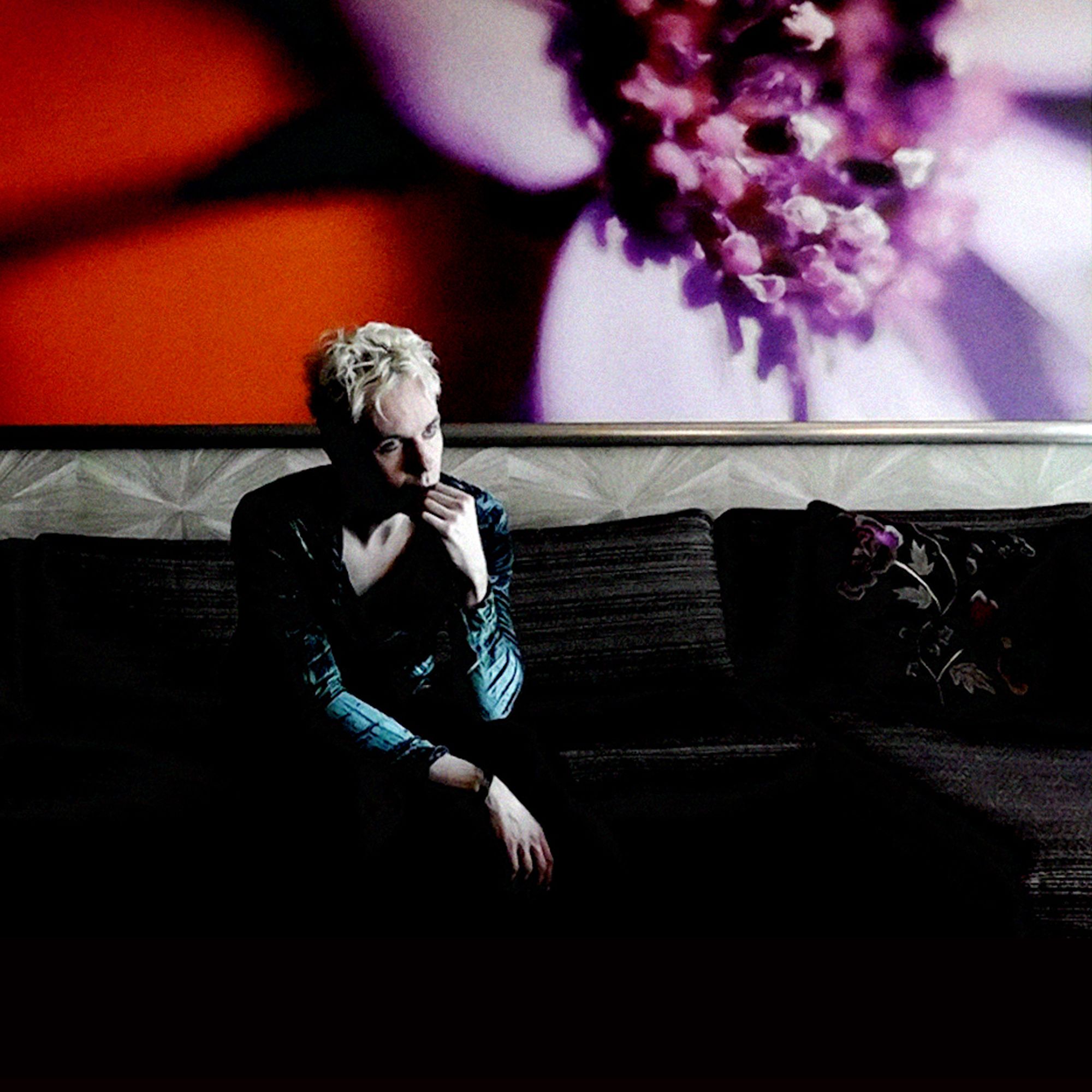 [8 September 2021]
My song "Dressing Like You" was chosen for Sideline Magazine's "Post-Punk Genesis" compilation. It is already the 3rd most downloaded release on Bandcamp, across all genres :-).
Here's a little more about it from Sideline: "Today the Belgian magazine launches the free Post Punk download compilation Post Punk - Genesis, uniting 44 Post Punk artists from all over the world. You can expect an eclectic collection of all of the colors you can find inside the Post Punk scene, from pure New Wave to contemporary mixes of Post Punk and electronics. There will be something for everyone!
Of the 1564 submissions the magazine received in total, Side-Line chose 44 bands to be included in the final selection."
The compilation is available here: https://sidelinemag.bandcamp.com/album/post-punk-genesis with all proceeds to various charities.
ACOUSTIC ALCHEMY TOUR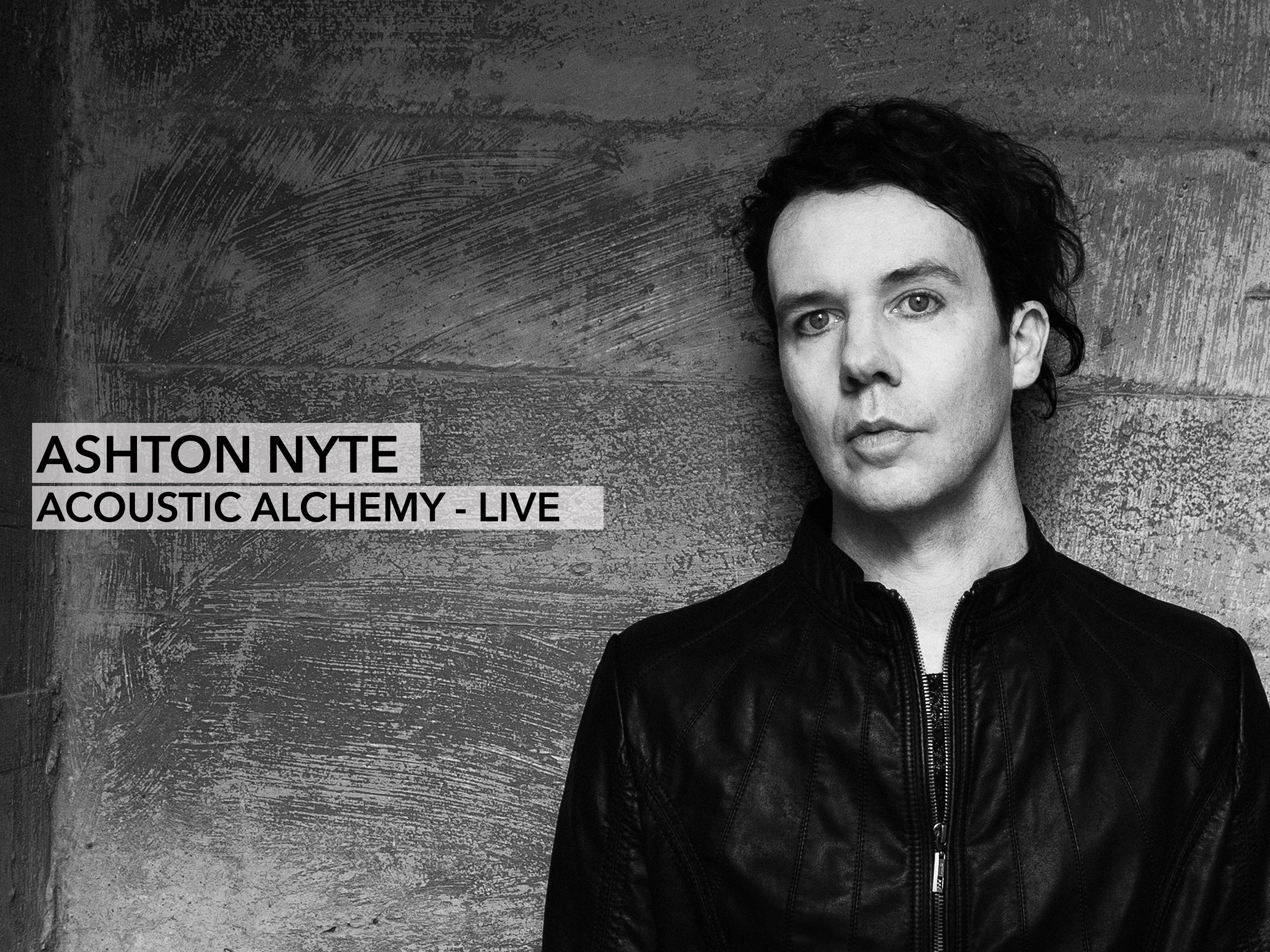 [26 June 2021]
I am pleased to confirm that I am now booking dates for my Acoustic Alchemy Tour (part 1)! 
Following a number of inquiries for private acoustic shows, I thought I'd put the word out that I am finally available for shows here in the US, starting mid-October 2021. I am fully vaccinated and very excited by the prospect of finally sharing my latest 2 albums, along with my back catalogue of solo works, The Awakening, collaborations, and other oddities, with those who want to experience it all in a magical live environment again. We have various show options available, ranging from intimate house concerts to larger theatrical events. Please visit www.ashtonnyte.com/live for details, or just to let me know where you'd like to see me perform :-).
It should go without saying that I am very eager to perform in Europe, South Africa, and the rest of the world again and look forward to confirming 2022 dates as possible. For now, these smaller shows are a wonderful way to celebrate the live experience while we all navigate the safest way forward.
With love
Ashton
x
NEW ALBUM NOW AVAILABLE IN SOUTH AFRICA, UK, EU AND USA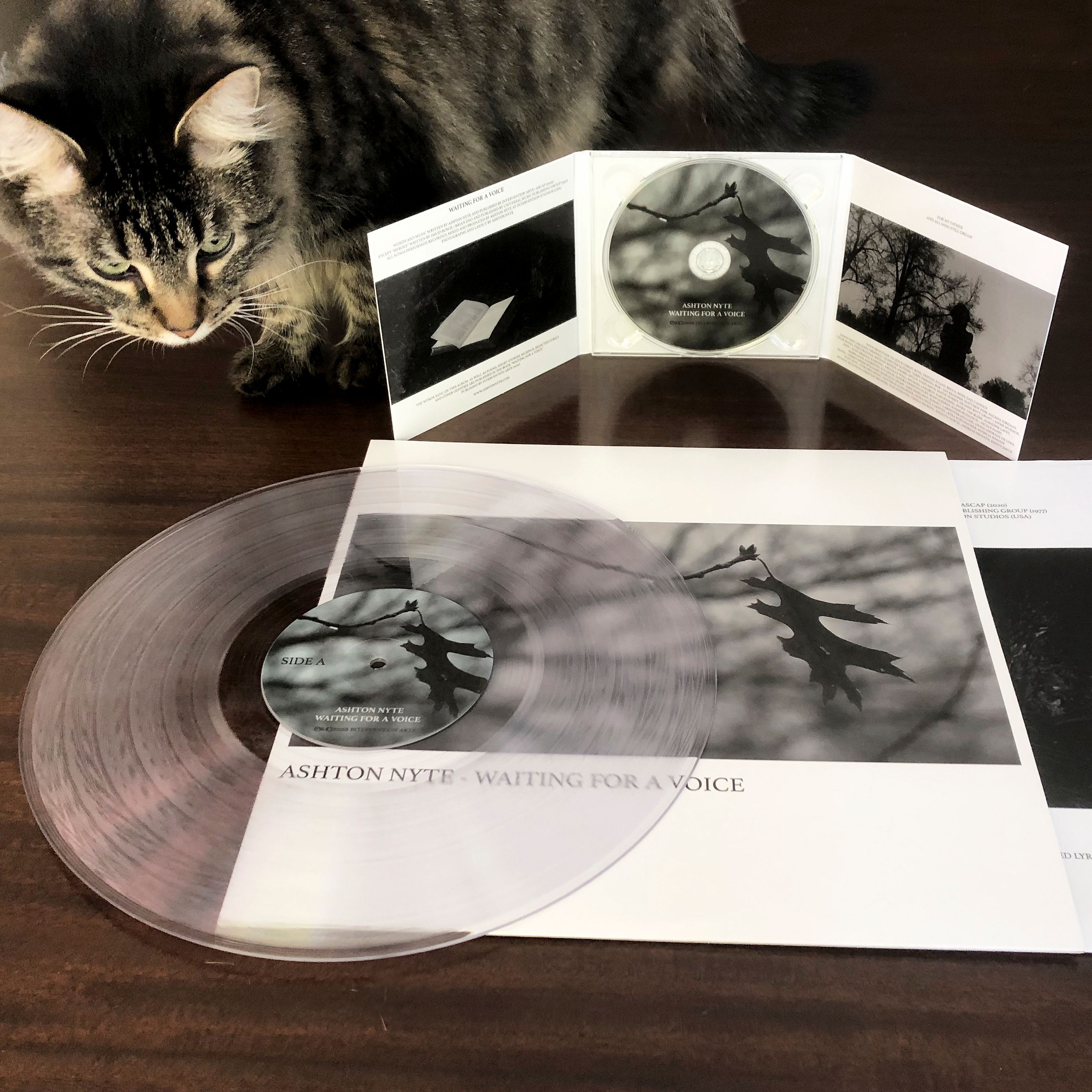 [20 November 2020]
Waiting For A Voice is now available in South Africa and the UK in both vinyl and CD formats! South African friends can find my new work both on-line and in-store at the wonderful Mr. Vinyl (44 Stanley Ave, Johannesburg). Those in the UK or EU can shop at Intervention Arts (UK + Europe) and as always my official site ships to and from the USA. Links to all stores here.
*Vivien not included
** Thanks to Vivien for another classic photobomb/product endorsement 🖤
LIVE STREAM: SONGS, POEMS, AND CONVERSATION
[21 October 2020]
I'll be singing songs, reading poems, and sharing some thoughts, live on my Facebook Page on Saturday. I thought it would also be fun to answer a few questions. Please ask your questions here and I will try to answer as many as possible on Saturday. The event is free and open to all. I am very much looking forward to spending time with you again!  
*1pm CST (USA) / 8pm Germany / 8pm South Africa / 7pm UK…
LIMITED FIRST EDITIONS SHIPPING NOW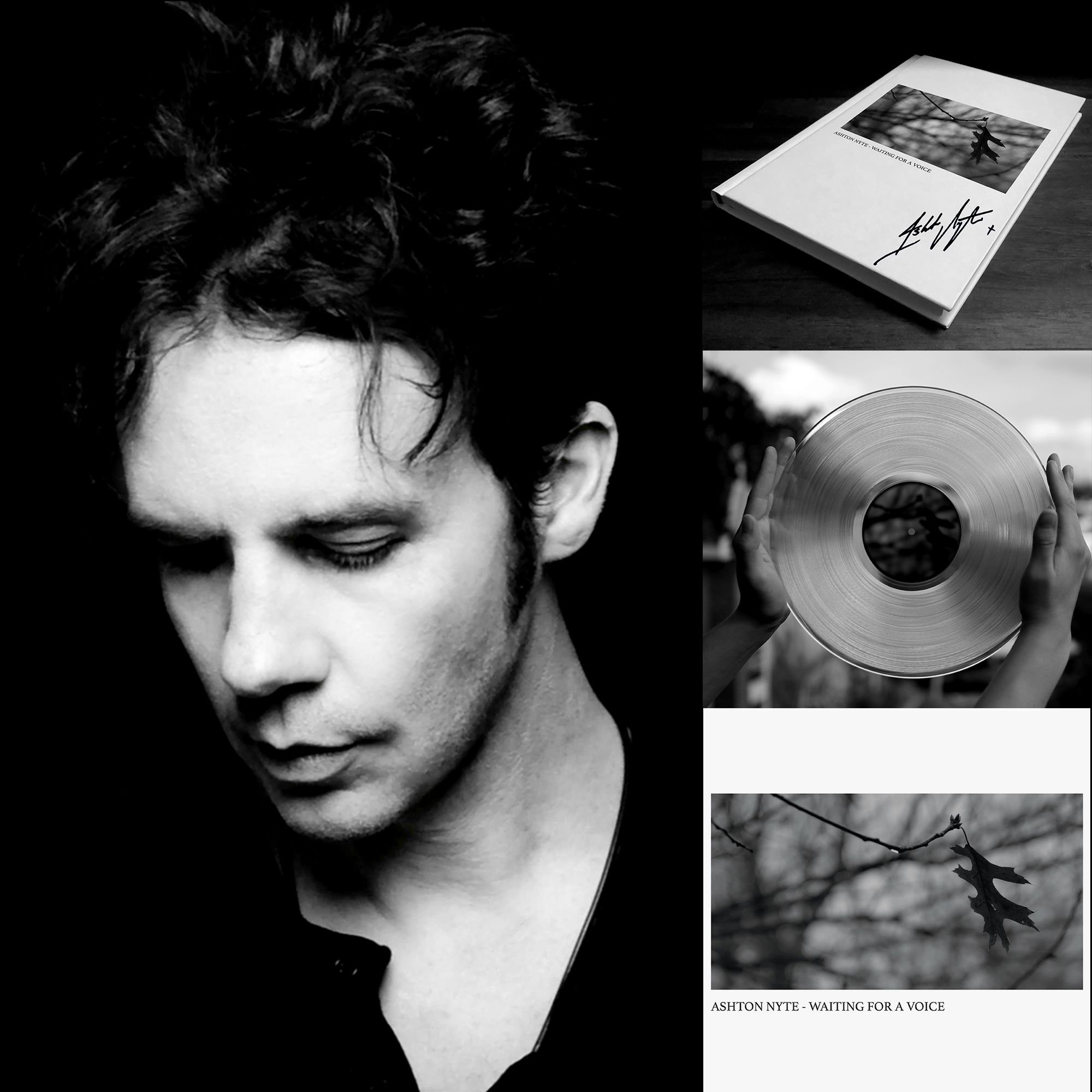 [19 OCT 2020]
I have limited quantities of Waiting For A Voice first editions available to ship now.
Regular versions, as well as signed + dedicated copies of the hardcover, paperback, vinyl, and CD, are looking for good homes :-).